That's the spirit! Drinks companies score thousands for local hospice
24.07.23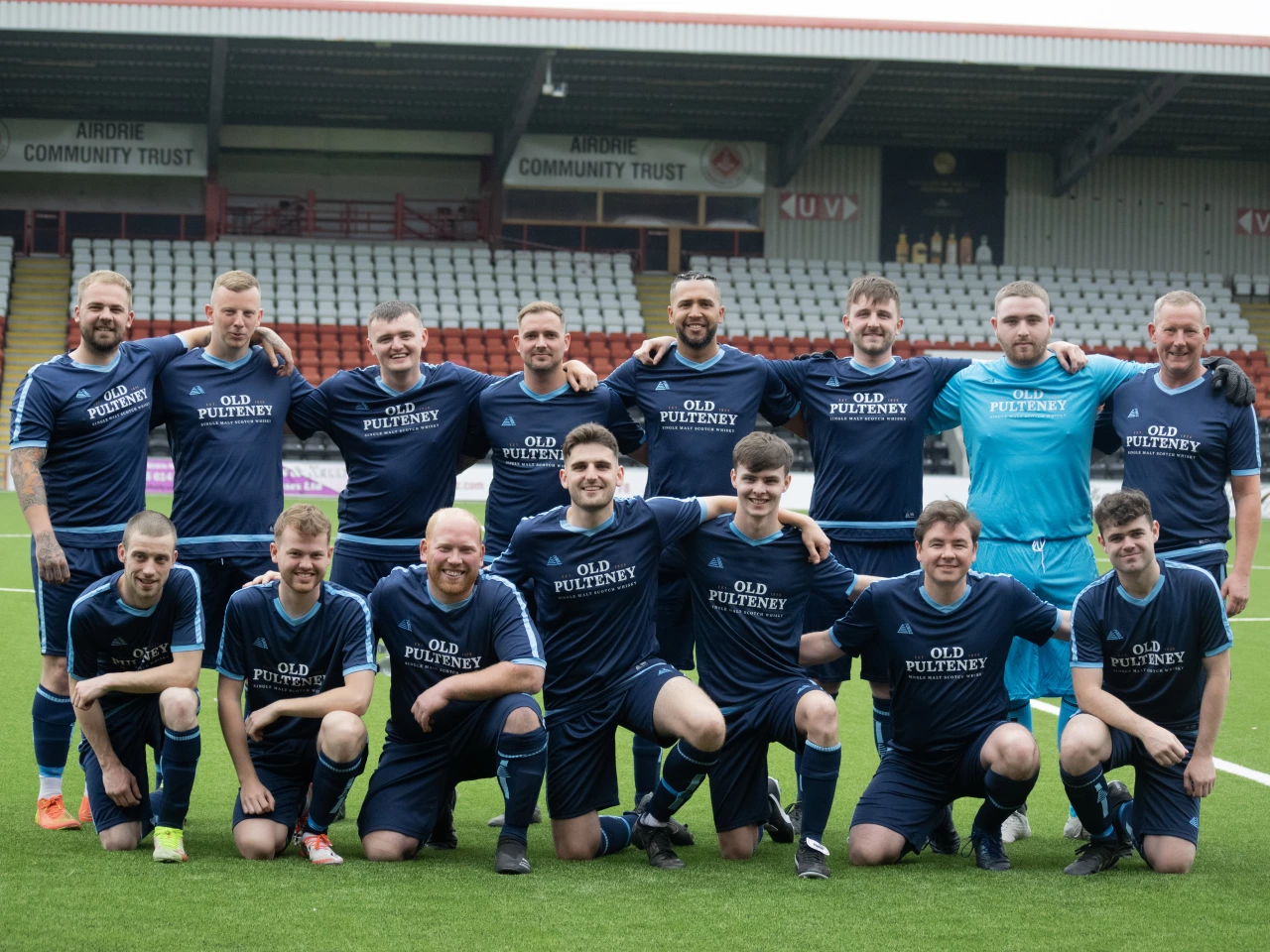 Charity football match raises £18,530 for St Andrew's Hospice
Two of Scotland's leading drinks businesses - Airdrie-based International Beverage and Bellshill-based William Grant & Sons - raised an impressive £18,530 for St Andrew's Hospice last week at their annual charity football match.
In the second year of this popular event, over 300 generous spectators dug deep to buy tickets and donate on the door at the friendly, which took place on Saturday 17 June, 2023 at the grounds of Airdrie Football Club.
Their total donations of £9,265 were then match-funded by both companies, meaning a grand total of £18,530 will now be donated to St Andrew's Hospice. The hospice provides pallatitive care to people living with life-limiting illnesses as well as supporting carers and loved ones with vital services - free of charge to adults in Lanarkshire.
The William Grant & Sons team scored a decisive 6 – 1 victory after an action-packed game, but the International Beverage squad kept their focus on the fundraising goal, according to Eileen Rae, International Beverage Business Support Manager and one of the main event organisers. She commented:
The drinks industry is a tight-knit community and we're always looking for ways to team up and support the local causes that matter most to our people. The competition is friendly but fierce, however both sides were united in the wish to raise as much money as possible for the St Andrew's Hospice team, who do such vital, valuable work in our community. We're very proud to be in a position to make this donation and I want to thank everyone involved for helping us bring our values of teamwork and community to life in such a fun way. That said, after a 6 – 1 loss, we're already planning a new training regime for the return match in 2024!
Both teams delivered a fantastic 90 minutes of football, with plenty of action at both ends of the pitch. Speeches, the trophy presentation and Man of the Match awards added to a brilliant atmosphere for players and fans alike.
Jim Cuthbert, Strathclyde Business Park (SBP) Site Leader at William Grant & Sons, said:
What a great effort from everyone involved to collaborate on this joint event for the second year running. St Andrew's Hospice provides incredible support, both to patients and their loved ones. It's a privilege to make a contribution to such a worthy cause in the local community.