International Beverage welcomes new talent with two appointments
25.10.23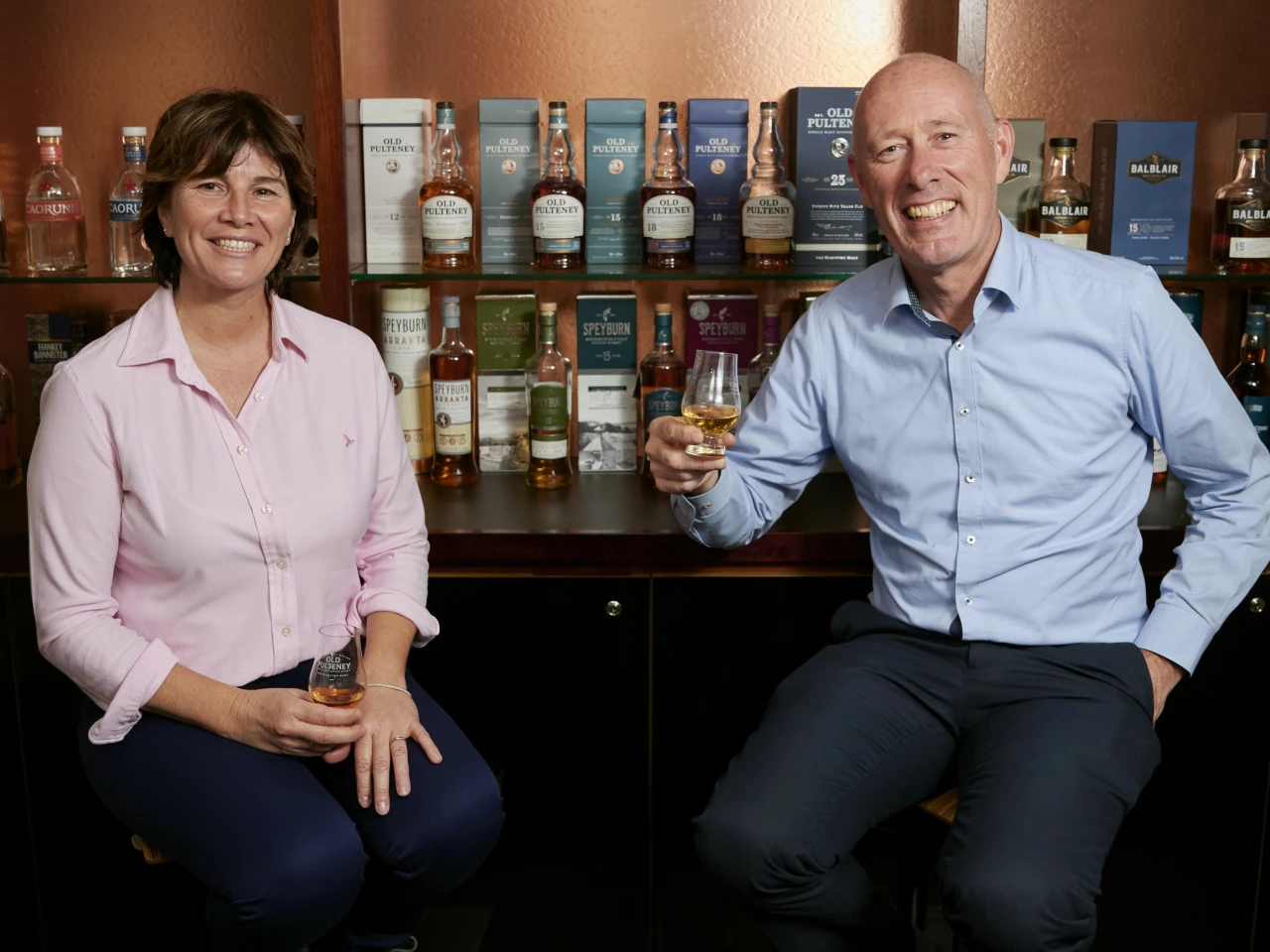 New Global Sales Director and Operations Director join the team
International Beverage has announced the appointment of two senior leaders this week. Both will join the management team to lead the global spirits producer through a period of ambitious growth.
Veronica Amago joins as Global Sales Director
With over two decades' experience in the global spirits business, Veronica is a graduate of the University of Essex and holds a Masters in Positive Leadership and Strategy. After beginning her career with a series of national and international roles at Dyson, her progression into the world of spirits began at Beam Suntory International, where she worked across Eastern Europe and India, latterly as Commercial Director Nordic and Eastern Europe.
She then moved to Whyte & Mackay, with roles including Director, Greater Europe. Here, she was responsible for delivering top-line growth as well as developing and extending the company's portfolio of products. 2020 saw her spearhead the business's response to the Covid pandemic, proposing, establishing and leading a nerve centre to steer strategy for the organisation. Her most recent role as Director, Developing Markets involved developing previously untapped markets, including Australia, Nigeria and South Africa.
Alan Mitchell joins as Operations Director
Alan graduated from the University of Glasgow and began his career at Hiram Walker. A move to Allied Distillers, where he held roles as both Distillery Manager and Head of Quality, exposed him to every aspect of distilling. After working for Pernod Ricard Pacific in Australia, Alan spent over a decade with Beam Suntory where he held roles including Vice President Quality and Monozukuri – USA, and Director of Global Lean Transformation – USA. During this time he led Casa Sauza Tequila through the agave crisis, and developed a global CO2 and water reduction programme.
After holding Operations Director roles with both DEVRO and Competitive Capabilities International, Alan is delighted to be returning to the spirits business, bringing his global expertise and extensive experience to International Beverage.
International Beverage's Managing Director Malcolm Leask commented:
'Both Veronica and Alan will further strengthen our management team as we continue to grow our portfolio of brands and businesses. As our two recent acquisitions – Larsen Cognac and Cardrona Distillery – show, we're continuing to invest and grow in over 85 global markets. It's equally important to continue to invest in our team; Alan and Veronica both have a truly global skill-set and are exceptionally talented individuals. There's no doubt we will continue to face challenges but, thanks to the experience leaders like Alan and Veronica bring to the table, I know we'll be able to continue to move forward with confidence. I look forward to working with, and learning from, them both.'
As the spirits arm of one of the world's top ten drinks producers ThaiBev, International Beverage is responsible for the global sales, marketing and distribution of a multi-award-winning portfolio of premium brands, including single malt Scotch whiskies Old Pulteney, Balblair, anCnoc and Speyburn; the blended Scotch Hankey Bannister; and Caorunn, the pioneering super premium Scottish gin.