International Beverage 'people first' approach wins big at HR Awards
10.11.23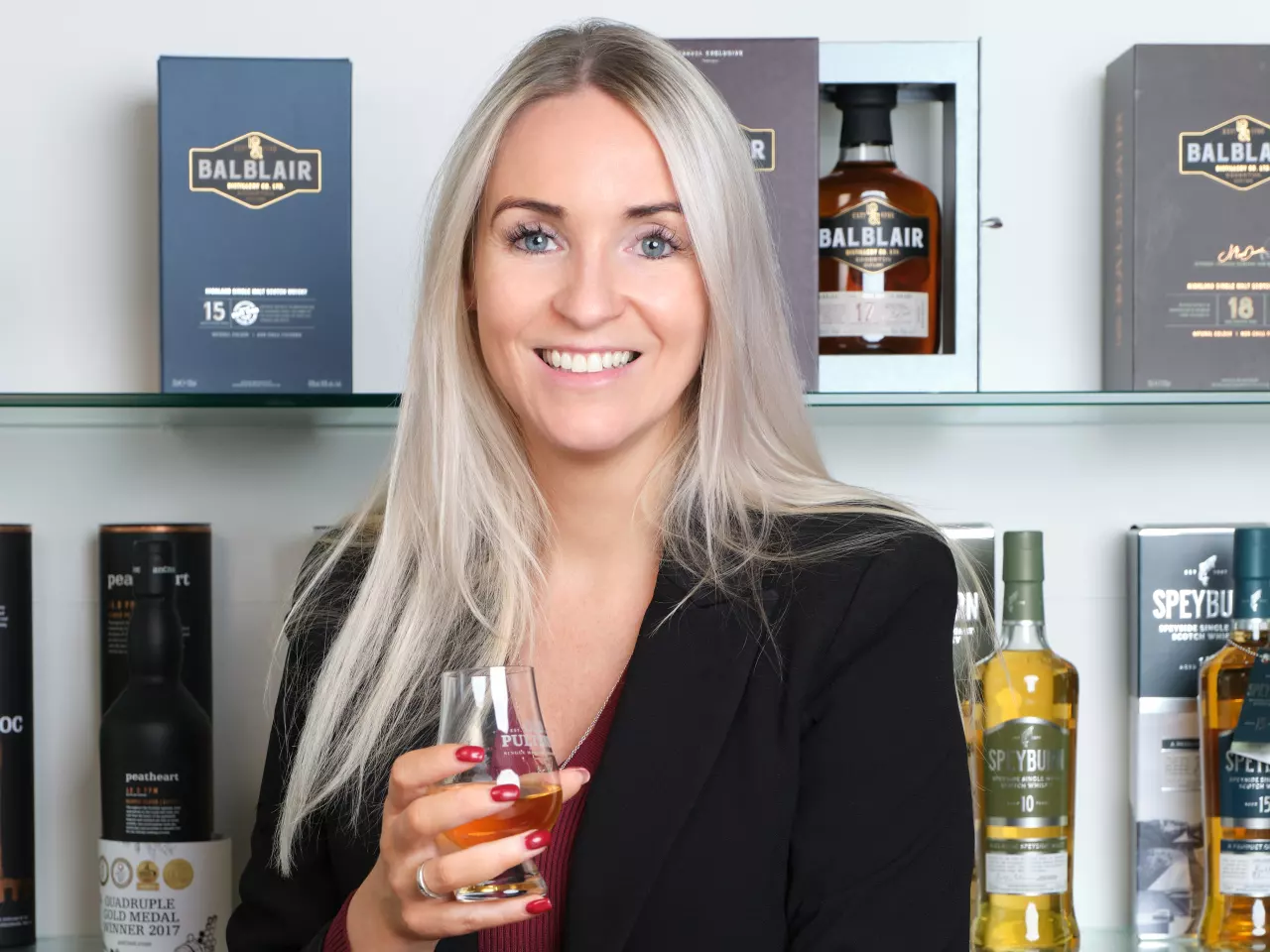 Sam Kirk named HR Director of the Year; Human Capital team win for Health and Wellbeing programme.
Global spirits business International Beverage is celebrating being recognised for the excellence of its human resources programme after scooping two top awards at one of the biggest nights of the year for HR professionals in Scotland.
Human Capital (HC) Director Sam Kirk and her team were announced as winners in two of the most prestigious categories at the 16th annual HR NETWORK National Awards, which took place at a glittering gala dinner in the Glasgow Hilton last night (9th November), with the aim of recognising and rewarding the champions of the Scottish HR profession.
In front of 750 nominees and fellow industry professionals, Sam Kirk was named HR Director of the Year, for the trailblazing role she plays within the International Beverage business, delivering a dynamic growth agenda and driving innovation to get the best from people – always with integrity and compassion.
The HC team also scooped the Health and Wellbeing Award of the Year for International Beverage's proactive, always-on 'Sustaining Our People' programme, which judges agreed marks a leap forward in HR planning within the spirits industry; underpinned by a belief that every person is unique and that connections, understanding and support are the keys to happy people at work.
The HR NETWORK judging panel, which is made up of industry experts, were impressed with the high levels of innovation and commitment displayed by the International Beverage HC team overall, as they support the company's current growth plans and driving a dynamic change programme across all business teams.
Having been shortlisted for four awards, Sam Kirk – who is based at the company's Airdrie headquarters – was thrilled by the evening's results. She commented:
'So much of what we do in the HR world goes on behind the scenes, so it's wonderful to have the hard work and dedication of our whole team recognised amongst our peers in the HR industry. Our business is in an exciting phase of growth and transformation, and the highest value is placed on our people and ensuring we have the strategies in place to bring out their very best. This recognition from the wider business community is very rewarding, and I want to say a huge well done to our whole HC team for everything we have achieved together.'
As the spirits arm of one of the world's top ten drinks producers ThaiBev, International Beverage is responsible for the global sales, marketing and distribution of an award-winning portfolio of premium brands, including single malt Scotch whiskies Old Pulteney, Balblair, anCnoc and Speyburn; the blended Scotch Hankey Bannister; Cardrona spirits and liqueurs; Caorunn, the pioneering super premium Scottish gin; Phraya Rum and Larsen Cognac.